Letters of recognition from american and croatian officials
Excerpt from a letter by Jadranka Kosor
"The noble efforts of the Croatian Scholarship Fund have not passed unnoticed by the Government of the Republic of Croatia. As progress and prosperity can only be reached trough education and application of knowledge, your support to a substantial number of Croatian citizens have brought not only their personal advancement, but contributed to that of Croatian society in general….I am proud that Croatian Americans of the Croatian Scholarship Fund preserve and foster ever closer relations between their present homeland and the land of their ancestors."
Click here to read the entire letter.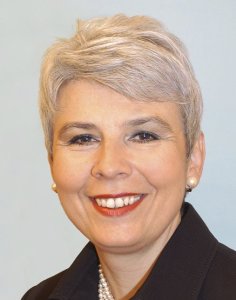 Jadranks Kosor
Former Premier of the Republic of Croatia
Excerpts from a letter by Radovan Fuchs
"On behalf of the Ministry of Science, Education and Sports, I would like to congratulate you on the occasion of the 20th anniversary of the Croatian Scholarship Fund. Trough its dedicated work and selfless endeavors…, CSF has shown an incontestable vision of progress, sincere responsibility for its homeland, true love for its people as well as a community spirit and social maturity by becoming the biggest Croatian-American organization for supporting gifted students in Croatia and Bosnia-Herzegovina."
Click here to read the entire letter.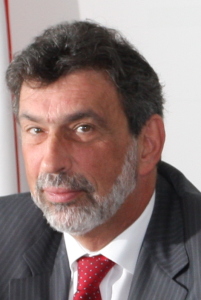 Radovan Fuchs
Former Minister of Science, Education and Sports, Republic of Croatia
I commend the Croatian Scholarship fund on its success in providing scholarships to fifty students from Croatia and Bosnia-Hercegovina to attend universities in Croatia. Your contributions through the years are well recognized and appreciated by the NFCA.
Dr. Edward J. Damich
US Federal Claims Court Judge
Former President, National Federation of Croatian Americans
As Croatia approaches the 21st Century as a free democratic nation, the development of leaders among its young men and women is of paramount importance. Croatia will need talented, well educated leaders to compete in the world economy and to develop as a modern nation. I salute the CSF.
Dr. Djuro Najavro
President of the Finance Committee, Republic of Croatia
Your fundraising efforts benefit not only these students, but Croatia, as it moves forward with democratic and free market reforms.
Bob Dole
Former United States Senator
I commend the CSF on your outstanding fund-raising efforts. Your vision and foresight in providing financial assistance for these young people will surely help Croatia in preparing to move into the global economy.<br><br>
Bernard M. Luketich
National President, Croatian Fraternal Union of America
I congratulate you in building something that will last . . . because of what you believe in, because of your commitment to your people . . . you are going to make it come out beautifully.
Coach Bill Walsh
Speaker at CSF Dinner Dance, 1993
I am heartened by the work of programs such as yours, which target young people. Your efforts benefit not only these students, but in the long run, Croatia as a whole, as they are the leaders of the future.
Petar Sarcevic
Former Ambassador of the Republic of Croatia
I commend you for your Croatian Scholarship Fund. It is the best way to help our people to be renewed.
Zelimir Puljic
Bishop of Dubrovnik