Impact Statement
For the past 25 years CSF has been providing financial assistance to the financially deserving  Croatian university students in Croatia and Bosnia-Herzegovina. Without this assistance many of these bright young women and men would not be able to obtain university education. This is all made possible because of individuals and families who have supported our mission by donating or sponsoring one or more students.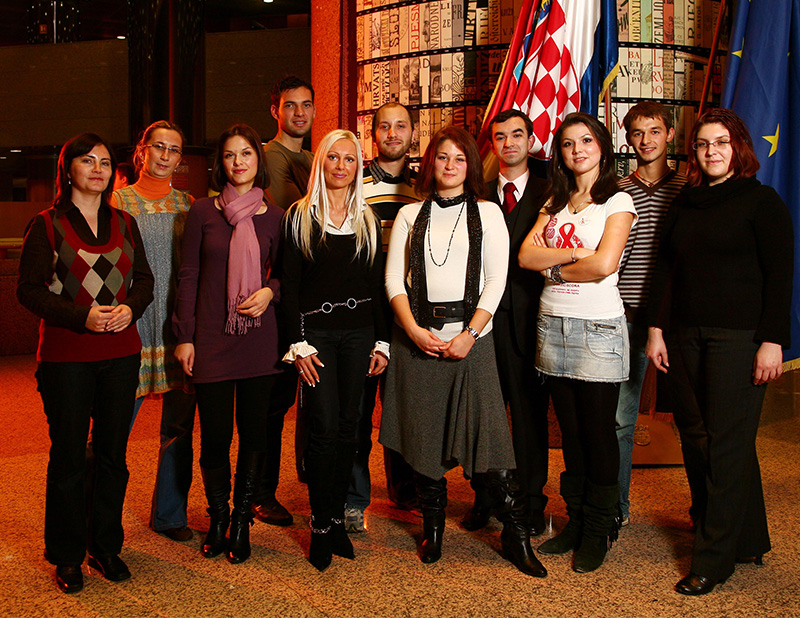 Welcome to the Croatian Scholarship Fund
The Croatian Scholarship Fund (CSF) is a non-political, charitable, non-profit (503C) organization which was established in 1989 in Northern California.
The primary purpose of this unique organization is to develop leaders for Croatia's future by providing financial assistance to highly qualified students of Croatian origin, living in Croatia or Bosnia-Hercegovina, so that they may attend a university in Croatia or in Bosnia & Hrezegovina.
Meet our Students
Kamelija Horvatović

University: Zagreb

Major: Medicine

Place of Birth: Vinkovci, Croatia

Sponsor: Marijana & Zeljko Pavic

Petra Valjak

University: Zagreb

Major: Geology

Place of Birth: Zagreb, Croatia

Sponsor: Mr. Mark Palajac

Lucija Stilinović

University: Zagreb

Major: Music

Place of Birth:

Sponsor: Mr. & Mrs. Ante Zovich

Ivan Školka

University: Osjek

Major: Medicine

Place of Birth:

Sponsor: Darko & Marina Sertic

Bojana Matić

University: Mostar, BiH

Major: Medicine

Place of Birth:

Sponsor: Ms. Tatijana Grgich
25th Aniversery Concert in Zagreb, Croatia

On September 26, 2014 CSF celebrated 25th aniversery at a concert in Zagreb, Croatia. More about the concert can be found here.......
Grgich Scholarship Application Process Information

The process for the 2014 Miljenko Grgich scholarship has ended. Soon we will post the names of students selected. Click here to find out more detailed information about it.
Winter Newsletter
Please note that our web site is still under revision and some of the information may be outdated or missing. We hope to have it fully updated shortly.
Our December Newsletter will be mailed soon. If you wish to receive one, please provide us with your address by clicking here.....