Impact Statement
For the past 25 years CSF has been providing financial assistance to the financially deserving  Croatian university students in Croatia and Bosnia-Herzegovina. Without this assistance, many of these bright young men and women would not be able to obtain university education. This is made possible because individuals, families, and organizations have supported our mission by generous donations or have sponsored one or more students.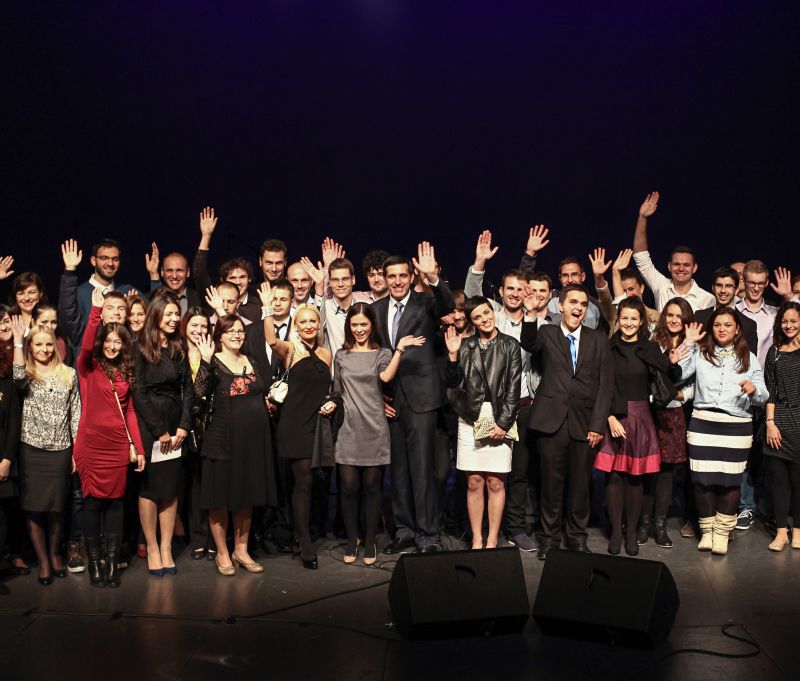 Welcome to the Croatian Scholarship Fund
The Croatian Scholarship Fund (CSF) is a non-political, charitable, non-profit 501 (c) (3) organization which was established in 1989 in Northern California.
The primary purpose of this unique organization is to develop leaders for Croatia's future by providing financial assistance to highly qualified students of Croatian origin, living in Croatia or Bosnia and Herzegovina, so that they may attend a university in Croatia or in Bosnia and Hrezegovina.
Meet our Students
Tamara Čurić

University: University of Zagreb

Major: Mechanical Engineering

Place of Birth: Glina, Croatia

Sponsor: Mr. & Mrs. Nicole & Stanko Barle

Luka Rašković

University: Osjek

Major: Medicine

Place of Birth: Osijek

Sponsor: Mrs. & Mr. Nicole and Stanko Barle

Josip Živković

University: Zagreb

Major: Medicine

Place of Birth: Dugo Selo, Croatia

Sponsor: Mr. Stanko Barle

Karlo Mak

University: Zagreb

Major: Histroy & Geography

Place of Birth: Zabok, Croatia

Sponsor: Mr. & Mrs. Dobler

Jelena Pažin

University: Mostar

Major: Medicine

Place of Birth: Mostar, BiH

Sponsor: Mr. Zlatko Vasilj
Students
New students 2016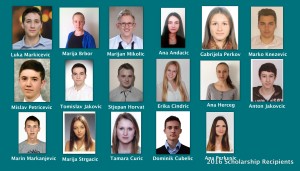 We are happy to announce that this year seventeen new students have been awarded CSF scholarship. This larger number is due to our generous sponsors and an extraordinary generosity of two sponsors who, in addition to students they currently sponsor, are providing scholarships to six new students.
We received over 200 applications and the selection committee had a difficult task in deciding which students to select, as most of the applicants were extremely qualified. Unfortunately due to CSF's limited funds, many academically qualified and financially deserving students had to be turned away. Please consider becoming a sponsor so that we can help more financially deserving Croatian university students! For more information on how to become a sponsor or donate any amount, please visit our web site croatianscholarship.org. You will truly make a difference in their lives!
We wish our new scholarship recipients all the success and, after completing their studies, that they become successful leaders and productive members of Croatian society!
Andačić Ana           Odžak, BiH
Brbor Marija          Ljubuški, BiH
Cindrić Erika         Zagreb, Croatia
Čubelić Dominik   Velika Gorica, Croatia
Čurić Tamara         Glina, Croatia
Herceg Ana             Gornji Vakuf, BiH
Horvat Stjepan       Kumrovec, Croatia
Jakovčić Anton       Poreć, Croatia
Jaković Tomislav   Slatina, Croatia
Knežević Marko     Žepće, BiH
Markanjević Marin Vrhovine, Croatia
Markičević Luka      Lepenica, BiH
Mikolić Marijan       Domaljevac, BiH
Perkov Gabrijela      Primošten, Croatia
Perkušić Ana             Omiš, Croatia
Petričević Mislav      Đakovo, Croatia
Strgačić Marija         Zadar, Croatia
New students 2015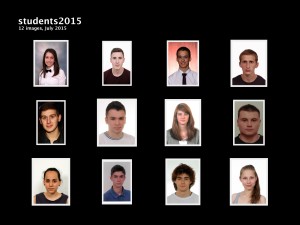 Croatian Scholarship Fund (CSF) is pleased to announce 12 new scholarship recipients for 2015. This year we received over 150 highly qualified applications and it was extremely difficult to select the final 12. We wish we had additional financial resources to provide scholarships to those applicants we had to turn away.
We are very grateful to our student sponsors, without their support we would not be able to provide scholarships to financially deserving university students in Croatia and Bosnia & Herzegovina.
These are the 12 students who were selected this year. We wish them all the success with their studies and hope that they will become successful leaders and productive members of Croatian society!
Ćorić Marko Siroki Brijeg, BiH
Hercigonja Fran Virovitica, Hr.
Jukić Matej  Zepce, BiH
Kolaković Katja  Ogulin, Hr.
Korotaj Blaž  Novi Marof, Hr.
Odak Ivan  Ljubuski, BiH
Pipunić Lea  Jajce, BiH
Planinić Luka  Pazin, Hr.
Puček Maja  Radovan, Hr.
Raškovic Luka  Osijek, Hr.
Rezo Blaženka  Mostar, BiH
Veljković Tin  Zagreb, Hr.
Sponsor a student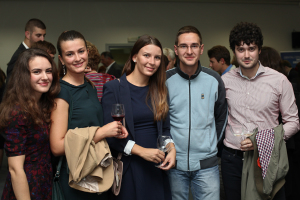 We are able to provide scholarships to Croatian students because of individuals who have committed to sponsor one or more students. If you are able, please consider sponsoring a student and change someone's life for better. To find out more about sponsoring please click here.......
CSF-Grgich Endowment Fund Scholarship Information and news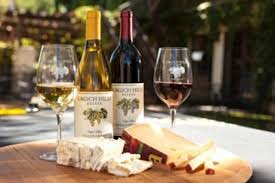 2016 Internship Recipients

This year, three University of Zagreb students enrolled in the Master Degree program at the college of Agriculture were selected for Miljenko "Mike" Grgich internship program. Sara Rossi, Kristina Novak and Josip Prekratic will spend four moths working and gaining valuable experience during the harvest season and early stages of wine production at three wineries located in  Northern California. The funding for the internships comes from an endowment fund established by Mr. Grgich and administered by CSF. The goal of the endowment fund is to help Croatia become world class wine producer.
We wish the three students the best of luck in their internship and hope that the knowledge they gained during this time will enhance their professional careers and contribute to Croatian wine making industry.
CSF honors Dr. Darko Vonćina
At the Croatian Scholarship Fund Advisory Board meeting held on January 16th 2016, the Board presented Darko Vonćina, Ph.D. with CSF-Miljenko Grgich Excellence Award for his scholarly achievement.
Dr. Vonćina, a graduate of the University of Zagreb, College of Agriculture where he now holds a teaching position, is leading an important scientific research as a Newfelpro Fellow at the University of California at Berkeley. The title of his research project is "Ecology of an emerging grapevine virus in Croatia and California". This research will have a significant impact on wine industry in Croatia, California and other winegrowing regions worldwide. We wish Dr. Vonćina and his family wonderful stay and a productive year at UC Berkeley.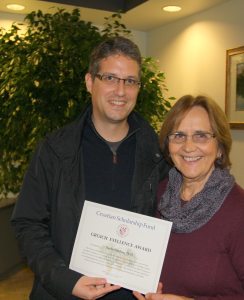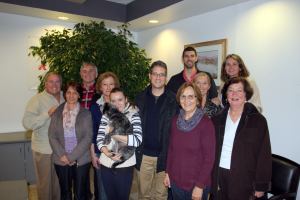 CSF-Miljenko Grgich Endowment Fund Internship
CSF is pleased to announce that once again we are able to provide internship experience to three new students at the wineries in Napa and Sonoma counties. These students are enrolled in a Master's Degree Program at the University of Zagreb majoring in Viticulture and Enology. The funding for the internship is secured through Miljenko Grgich Endowment Fund established with CSF three years ago and administered by CSF.
This year interns, Mare Miosic, Matija Leskovic and Iva Sikuten, will spend 3-4 months at Cakebread Cellars in Napa valley and Ferrari-Carano in Healdsburg, CA during the harvesting season, grape crushing period, and early stages of wine production. We hope that this experience will enrich their professional skills and that they will be able to bring this newly learned knowledge in wine production and apply it in Croatia!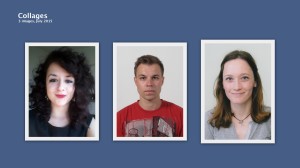 For additional information about Grgich Scholarship please click  here.....
General announcements
*****SAVE THE DATE  *****SAVE THE DATE*****
Our 18th annual fundraising event will take place on April 29, 2017 at the Croatian American Center in Sacramento. For the past 28 years, CSF has been providing scholarships to deserving Croatian university students attending universities in Croatia and Bosnia & Herzegovina. We hope that you will be able to attend this event and support our Mission of educating future leaders of Croatia.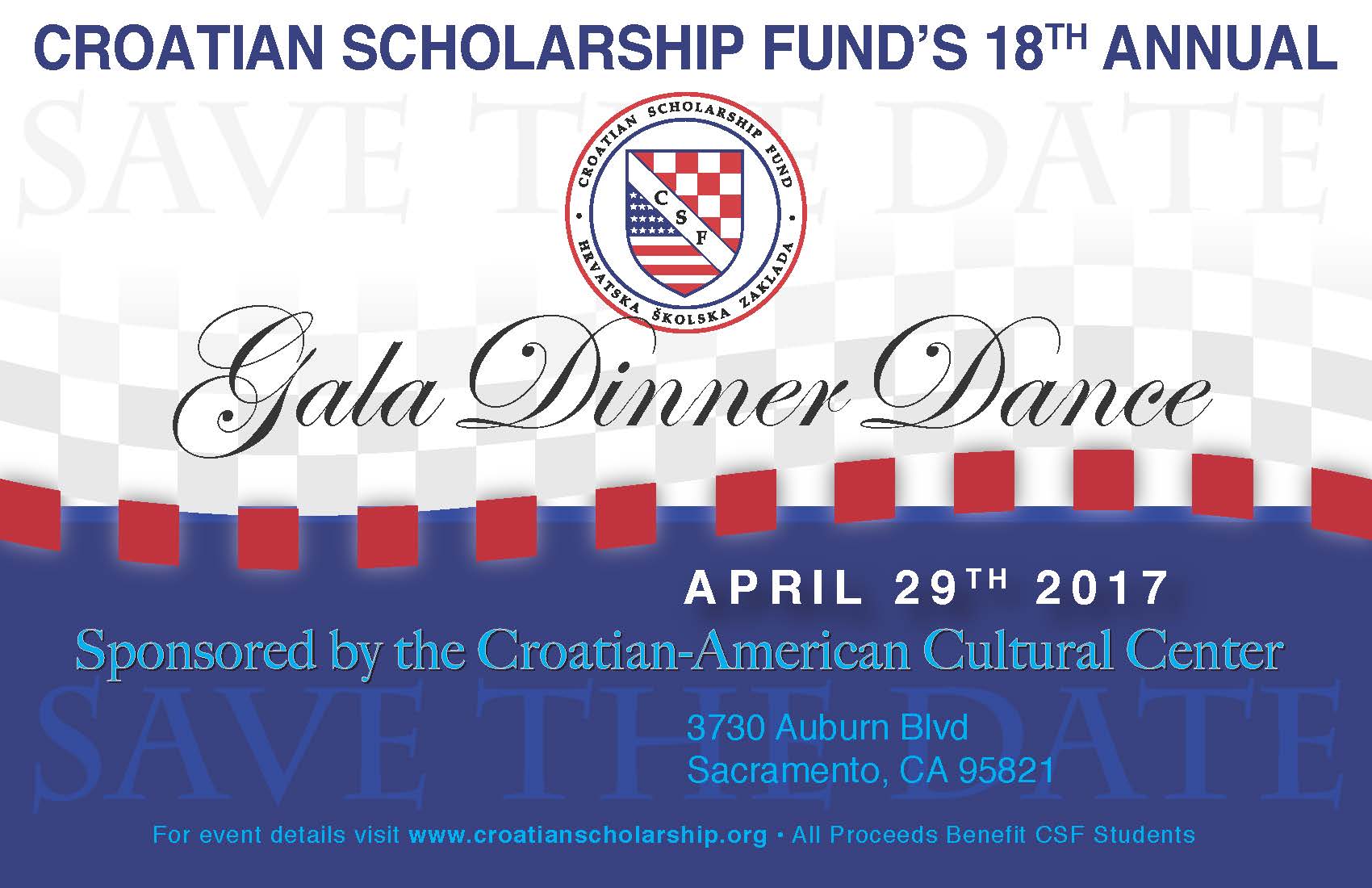 For more information about the Gala Dinner please click here.....Gala Dinner information, and reservations
Shop at Amazon-Support CSF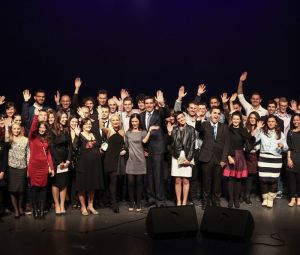 • If you shop at Amazon, please support CSF by selecting CSF as your charity. There is no additional cost to you!
• Amazon will donate 0.5% of the price of your eligible AmazonSmile purchases to Croatian Scholarship Fund whenever you shop on AmazonSmile.
• AmazonSmile is the same Amazon. Same products, same prices, same service.
Support your charitable organization by starting your shopping at smile.amazon.com.
After logging in to smile.amazon.com with your Amazon user name and password the next screen will let you choose your charity. Type in Croatian Scholarship Fund in the search box and select it.
Golf Tournament
Croatian Scholarship Fund is extremely grateful to our long time supporter, Mr. Zlatko Vasilj, who is once again organizing a Golf tournament on behalf of CSF. Mr. Vasilj has held Golf Tournaments for many years and the funds raised have provided scholarships to many financially deserving Croatian students studying at universities in Croatia and Bosnia and Herzegovina. Please come and enjoy a great day of golfing!
Thank you Zlatko for your wonderful support!!!!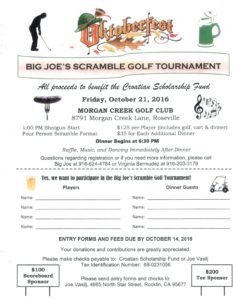 Please click on the flyer to expand it!
New Sponsor
We are excited to announce that we have gained another student sponsor Eat.Pray.Move (EPM) Yoga holds retreats around the world, including Croatia. The retreat in Croatia is part of their GIVE BACK initiative, whereby EPM will donate part of profits to a humanitarian partner in the community where each retreat is held. Their partner in Croatia is the CROATIAN SCHOLARSHIP FUND.
We are very appreciative and grateful for this. One of our students will be directly sponsored by EPM and will be featured in their publications.
THANK YOU EPM!

Our Annual Golf Tournament

Our fifth annual golf tournament held on June 2, 2016 at the beautiful Crystal Springs Golf Course in Burlingame was once again very successful. Over 80 players enjoyed a great day of golfing and good time with their friends. All the proceeds from the tournament will allow us to provide two new five years scholarships to financially deserving Croatian university students. CSF thanks everyone who attended, and those who sponsored the event! Special thanks to our Platinum sponsor DARKO PRECISION, INC. , and the following Gold Sponsors:
B&B Residential Facilities, San Mateo, CA
Bay Are Sports Hall of Fame
Benefit Experts, Palo Alto, CA
Buljan Group Luxury Real Estate, Burlingame, CA
Sanmina Corporation, Santa Clara, CA
San Francisco Chronicle
We look forward to see you at next year's tournament. Please check our web page or Facebook for the date.