Officers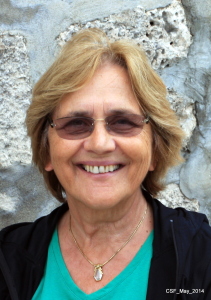 President – Marijana Pavic
Marijana Pavic is CSF's current president and has held this position for the past 6 years. Prior to accepting this position, she served as the secretary for the organization. Marijana has had a distinguished career teaching in the field of Health Sciences and finished her long career as a college administrator serving as a Dean of Biological and Health Sciences at Foothill College in Los Altos Hills, California. Marijana is retired after a long career as an educator.  She understands the importance of higher education and with her background in teaching and working with young college students,she is invaluable to the CSF program.
Marijana and her husband, Zeljko were born in Croatia and hold a deep feeling for their homeland. Her husband, Zeljko also retired from teaching and administrative work at San Jose State University.  He serves on the CSF Advisory Board and helps to provide additional leadership to the CSF program. The Pavics have a son, Brian who is an Internal Medicine Physician in Portland, Oregon and a daughter Andrea who graduated with MS degree from the Dominican University in San Rafael, California and now works as an Occupational Therapist in Santa Barbara, California.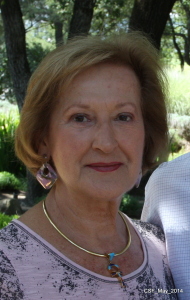 Vice President – Nina Jurjevic
Vice President Nina Jurjevic has served as an officer for the CSF since the inception and has held various positions on the Board. Nina has been at the forefront in promoting the scholarship program and has served on the Student Selection Committee, the Annual Dinner-Dance Fundraising Committee, Finance and Budget Committee, and other noteworthy committees during the past 19 years. Nina has met with CSF students on numerous occasions during her annual travel to Croatia and has met with benefactors who support the CSF program in Croatia. Nina and Tony have two children, son Michael who lives in Sacramento area and daughter Cecilia married to Slavko Miskic. They have six grandchildren . Nina's husband Ante is retired from the Lucky Stores Inc.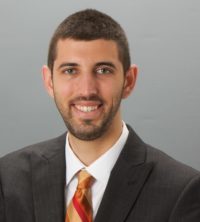 Secretary – Marko Buljan
Croatian Scholarship Fund welcomes Marko as Secretary of the Executive Board. Marko was born and raised in San Mateo, CA. He attended Santa Clara University and graduated in June 2014 with a B.S. in Bioengineering and a minor in Religious Studies. He currently works at Sequoia Realty Services in Redwood City, CA . He has two younger brothers and enjoys spending summers in Croatia, where both of his parents are from. Being a recent college graduate, Marko knows the importance of a college education and he wants to make sure other young Croatians have the opportunity to achieve one. We are looking forward to his leadership and commitment to CSF.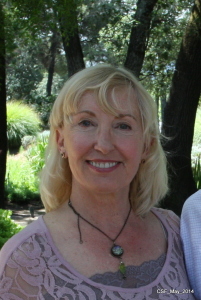 Treasurer – Barbara Jaigello
Croatian Scholarship Fund welcomes Barbara as a Treasurer.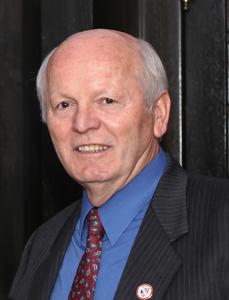 Treasurer – Branko Barbir
Branko is no stranger to the CSF as he is recognized as one of the original founders of the program. Branko has been the mainstay and driving force of the CSF since its inception that has become one of the most highly recognized and successful Croatian organizations in the United States the past ten years. He has distinguished himself as being the most dedicated and committed member of the Executive Board and is passionate about helping young Croatian students in Croatia to attend a university in their country. Branko and his wife Ana have four outstanding children that help in various areas to assist the CSF with their skills and abilities that enable the CSF to enjoy continued success.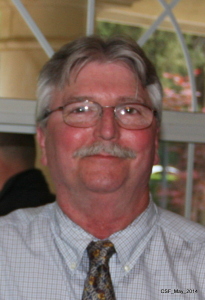 Member at Large – Chip Kumparak
The CSF Executive Board welcomes Chip as the new Treasurer. He follows his late father George on the Board who, prior to his passing was one of the 4 original founders of CSF.
Chip previously served as Assistant Secretary, and Secretary in 2008/09 after serving in an unofficial capacity since 2007. His early career as Director of Operations in air bearing  hard disk test
equipment led to President and CEO positions for a privately held international company for laser interferometry based inspection technologies. He currently serves as President of his local Chapter for his clock collecting hobby,having also served positions on his HOA Board. He has been instrumental in soliciting silent auction items for the Fundraising Committee, and is a member of the Finance, Newsletter, and Student Selection Committees.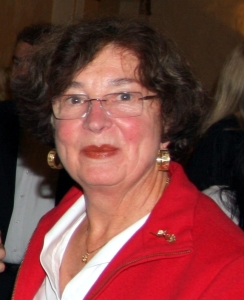 Member at Large – Rosemary Dixon
The CSF Executive Board welcomes Rosemary Dixon as an Executive Board Mermber at Large.Rosemary was born and raised in Vancouver, B.C., Canada.  Her parents came from Perusic, Lika. Rosemary and her late husband, F. Gene Dixon, D.D.S.  raised five children.  Gene was instrumental in the formation of Delta Dental Plan of California and its first CEO.  Rosemary and Gene have supported student scholarships at two dental schools.  Supporting CSF students will help them achieve their goals and benefit Croatia in the long run.
Student Contact – Veronika Skalar
CSF welcomes Veronika Skalar as a student liaison/administrative assistant.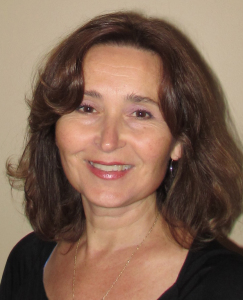 Administrative Assistant – Slavica Skracic
Slavica was born in Požega, Croatia, and came to America when she was five years old. She first lived with her family in St. Louis, Missouri, and then in the Bay Area, California where after completing high school in San Mateo, attended the Academy of Art College in San Francisco focusing on Illustration and Figure Drawing. Thereafter, she completed her Bachelor of Science degree in Applied Art and Design at Cal Poly State University. She is married to Bruno Skračić and is a proud mother of two teenage daughters. Slavica enjoys being a part the Croatian Scholarship Fund providing them with graphics and administrative assistance over the years. She believes CSF is a great organization to be part of knowing how many Croatian youth CSF is continually helping to realize their dream of attaining a college education.
Advisory Board:  Gary Allen, Serge Barbir, Vesna Brekalo, Liz Buljan, Joseph Cindrich, Ph.D.,  William Cumbelich, Vera Duplančić,  Zora Ljoljić, Zeljko Pavic,  Alan Saračević,  Marina Serti
ć
, Darko Serti
ć
, Denise Standridge,Tony Ujdur, Bob Wilson